Data quality is paramount - the success of your endeavours depends upon it and data management is a continuous, ongoing process. KDXplore was developed with this in mind, as a tool to help ensure that data from the field was of sufficient quality to load, store, analyse and understand.
As depicted in the diagram, KDXplore is a vital tool, central to the phenotypic data workflow. It is fed from one or more KDSmart devices, capturing and attending to data quality in the field before being synchronised with and consolidated by KDXplore.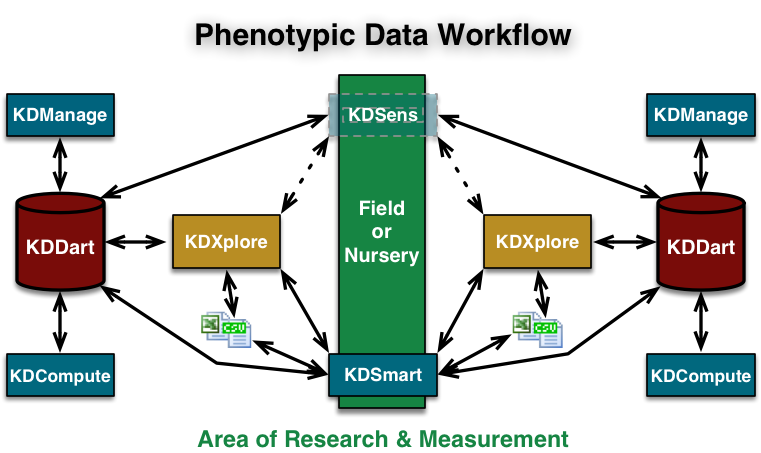 Away from the office and networks, with a copy of KDXplore on a laptop, trial data can be inspected and viewed in better detail after it has come in from the field. This enables more possibilities, to revisit the field, confirm or correct measurements that may have 'raised eyebrows' - before it's too late when back at the office.
KDXplore helps make the data quality management task easier for you. Easier and quicker than using a spreadsheet and much less error prone, especially when needing to collate data from multiple KDSmart devices and users.