Algorithms within KDCompute are essentially 'programs' written to undertake specific tasks, such as data analysis, data conversion or manipulation and data upload/download.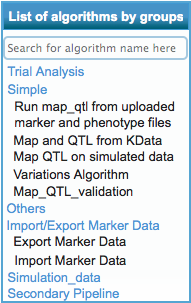 'Technical users' can develop algorithms to perform specific tasks.
'Analyst users' usually only need to execute the algorithms and may not require intimate knowledge of it's workings.
KDCompute provides the environment to control, execute and manage these algorithms, which become available for multiple users accessing the same KDDart database. When creating an algorithm and it's interface any instructions necessary for other users to successfully employ the algorithm can and should be provided.