This page introduces the following topics:
KDSens is an application within the KDDart platform. It is a web based environmental data application designed for:
Real-time data collection;
Data and device management; and
Data storage and integration.
KDSens was built to support small, inexpensive collection devices and is 'data type flexible' meaning it will work for a wider range of variables than just temperature and humidity.
This means KDSens is applicable to custom weather stations, custom sensors, and embedded Linux devices such as the Raspberry Pi.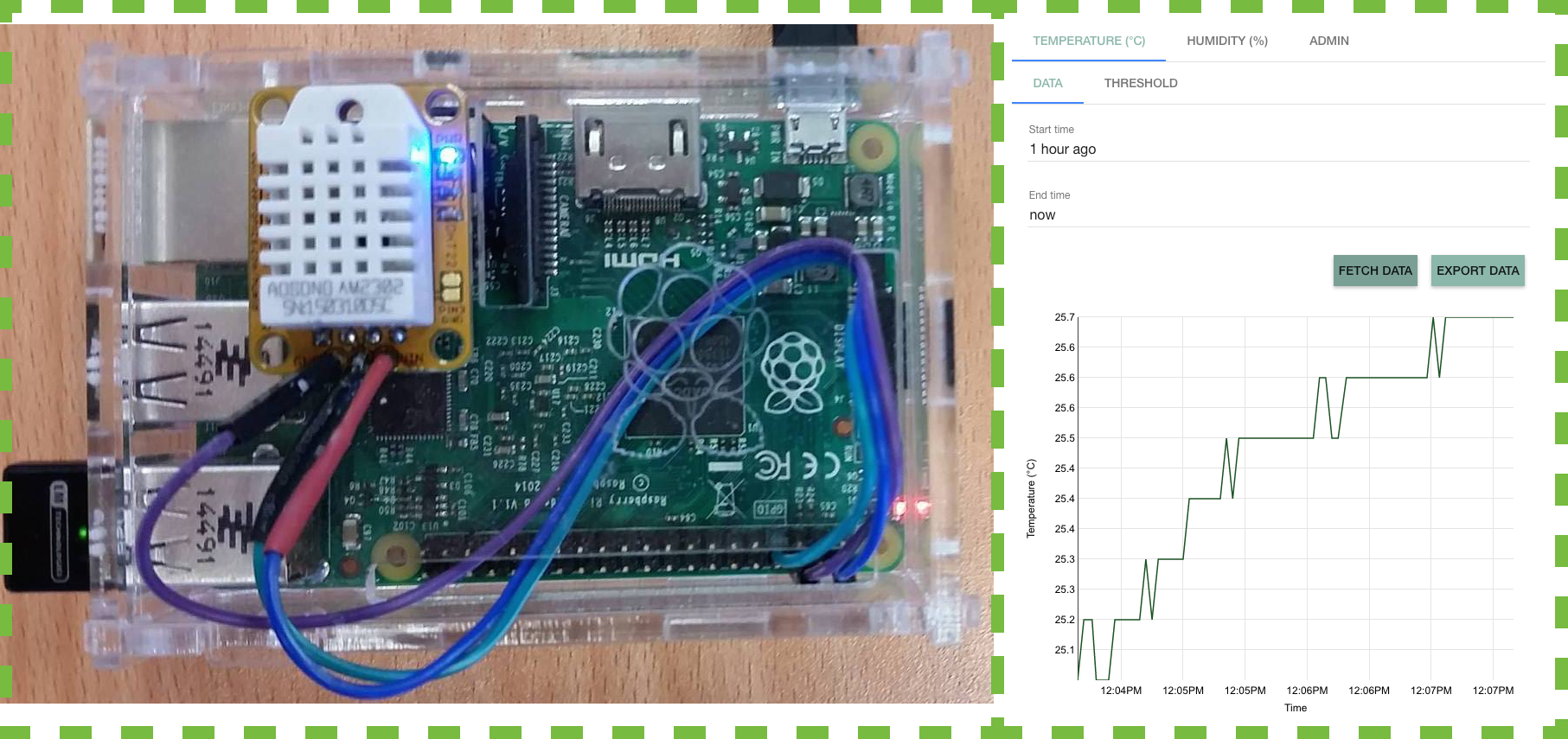 KDSens is perfect for situations where a higher resolution of environmental data collection is required over standard meteorological forecast data.
For example, KDSens along with sensors distributed over the dimensions of a field can assist in pinpointing exactly when a frost occurred and the areas of the field most effected.
Where forecast data can advise the expected conditions with a low resolution, KDSens allows the examination of the conditions at a site, over a selected period with a measurement resolution of minutes or even seconds if required.
KDSens supports the management and administration of numerous devices, remotely and in real-time.
Preventative management is assisted by sensors having the ability to issue warnings when user determined thresholds are reached or exceeded.
With KDSens command line, control of your sensor/weather station devices is available from anywhere you have network access to the device, as if you were on site.
All environmental data collected by KDSens is saved for later analysis. Data can be stored either in the:
KDSens database; or
Your designated KDDart database.
Once initiated, KDSens facilitates the integration of your environmental data with your phenotypic data stored in KDDart.
Environmental data can be safely transferred directly into your designated KDDart database to be stored alongside phenotypic/genotypic data ready for future analysis.
As with all KDDart software, KDSens is still undergoing active development to suit the ever-changing requirements and challenges of our users. Some aspects of this help discuss planned functionality which is not immediately available until specifically requested.